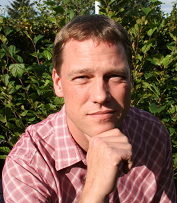 What I do:
University Of Iceland – School of Education: Project manager for Education Plaza, working with educators' communities of practice to enhance professional development and develop innovative approaches to address educational issues.
University of Minnesota – Dept. of Organizational Leadership, Policy and Development: Ph.D. candidate in Comparative and International Development Education. My dissertation research focuses on educational policy and decision makers' use of foresight programs to support future-oriented long-term policy making.
Consulting: I do consulting work for educational institutions and organizations on matters relating to educational development, information technology in education and international education.
What motivates me?
I see myself as an optimistic education "futurizer". My primary interest is in future-oriented educational policy and decision making processes. Thus my approach to education futures is a very practical one. My main concern is identifying means to effectively facilitate the transfer of knowledge generated by education futurists to educational policy making processes.
The Education4site.org web site contains a range of my thoughts and ideas on matters relating to education, technology, globalization, and more.
My employment history includes work at the University of Iceland's Office of International Education, Educate – Iceland, The European Centre for the Development of Vocational Education and Training (Cedefop), and the Icelandic National Agencies for the Lifelong Learning Programme, Erasmus and Erasmus Mundus, and Leonardo da Vinci.
For a more detailed education and work history, along with other things I've done, see my CV here.